Swindon's Top Garden Centre
We've got an interesting selection of the popular to the more unusual perennials, shrubs, conifers and trees for all different aspects of the garden. We also have a wide range of vegetable plants!
As well as plants, we have a range of seeds, pots, stoneware, garden tools, chemicals and compost plus other garden sundries.
We're always on hand to offer expert advice - just ask for James, Nigel or Joy!
Plant of the Month: Syringa - Lilacs

One of the most spectacular of large scented shrubs for late spring and early summer flowers.
We currently stock six varieties to choose from.
- Belle de Nancy - Lilac pink from purple buds
- Madame Lemoine - White
- Michel Buchner - Clear lilac blue
- Souvenir de Ludwig Spath - Wine red
- Beauty of Moscow - Pale pink
- Charles Joly - Purple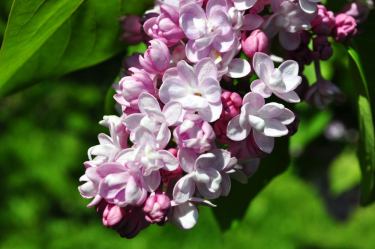 Bedding & Basket Plants
We are now stocking an extensive selection of plants ready to make great displays of summer colour.