EQUINE SUPPLIES
Horse Feed | Bedding | Supplements | Stableware | Riding Equipment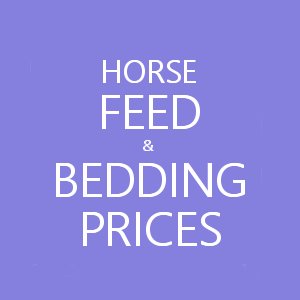 HORSE FEED & BEDDING
We're one of the country's leading suppliers of horse feed and bedding, supplying everyone from top training yards, studs and events, to the leisure owner. You can take advantage of the best products at the most competitive prices, as we buy direct from the manufacturers. Our range includes: Spillers, Gain, Red Mills, Dodson & Horrell, Baileys, Allen & Page, Dengie, TopSpec, Pure & Agrobs.
- Cash & Carry
You can collect feed and bedding from our store in Swindon, Wiltshire. Our special offers and top selling bags are in our feed room, with our full range in the warehouse. Use our Toomers loyalty card to save even more money - sign up now!
- Delivery - Ring today for a quote
We deliver horse feed and bedding to yards across Wiltshire, Gloucestershire, Oxfordshire, Berkshire and Somerset. We'll deliver a minimum of 20 bags - please ring our head office in Swindon on 01793 771766 to discuss your order and get a quote.
SUPPLEMENTS & WORMERS
We have an extensive range of horse supplements including NAF, Equine America, Science Supplements and D&H; as well as a selection of equine wormers. Our expert staff are on hand to give any advice you need.
STABLEWARE
We have an extensive range of feeding and yard equipment in our feed room.
RUGS
We are now stocking rugs! We've got a range of turnout, stable and fly rugs. If there's something we don't have, let us know and we'll be able to order it in for you.
RIDING EQUIPMENT
We've got matching sets of numnahs, boots and bandages. As well as gloves, riding hat covers and a small range of competition essentials.
- - - - -
HORSE RUG CLEANING & REPAIRS
We also offer a weekly horse rug cleaning and repair service. Collection and drop-off is every Monday.